When you have received your approval of UK VAT registration you have to configure VAT service in your HMRC account.
You will need your HMRC approval document and your Government Gateway credentials (ID and password)
In your registry document you can see UK VAT inception date and UK VAT number that is assigned to you.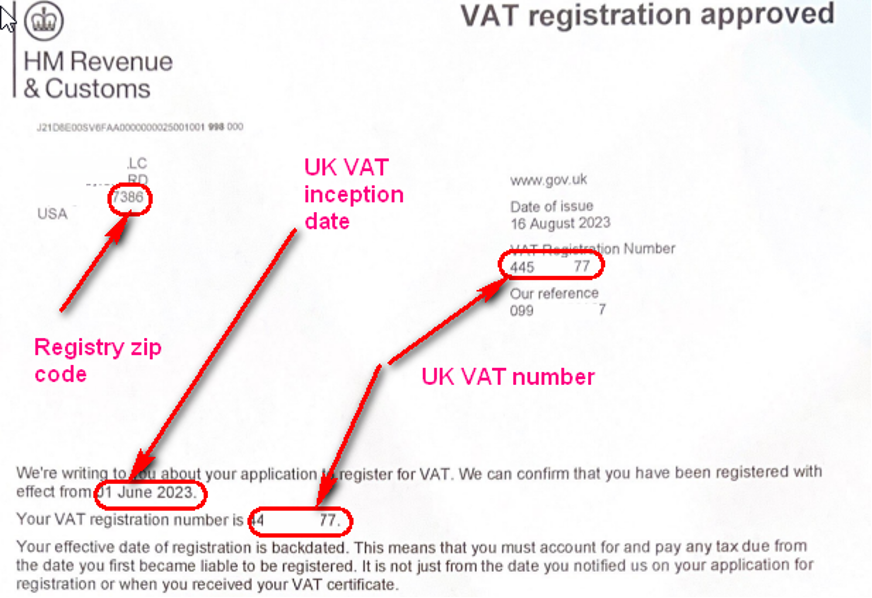 Sign in to your HMRC account
Follow the link to visit your account HMRC online services: sign in or set up an account: Sign in to HMRC online services - GOV.UK (www.gov.uk) and press "Sign in"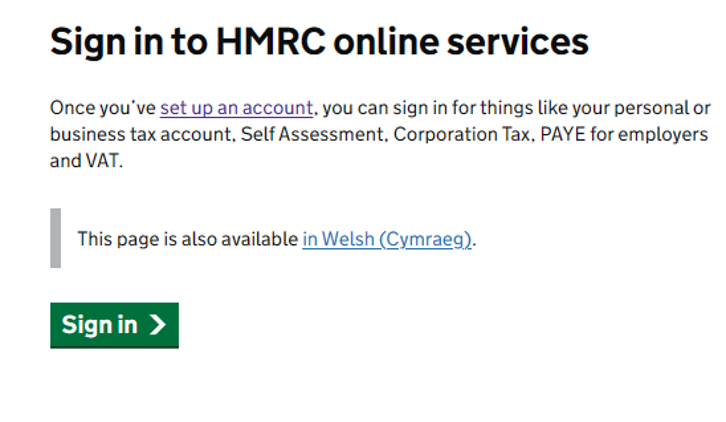 Enter your credentials, choose "Sign in":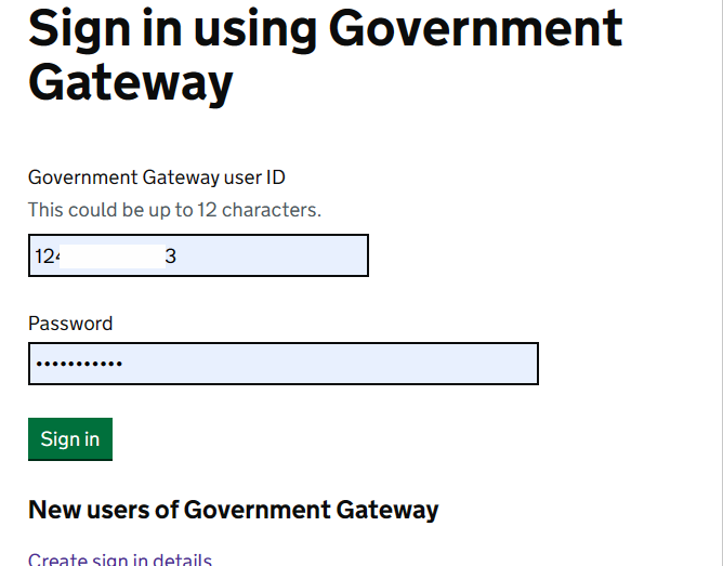 Enter authentication code sent to you phone or online authenticator, press "Continue":
Press "Add a tax, duty or scheme now":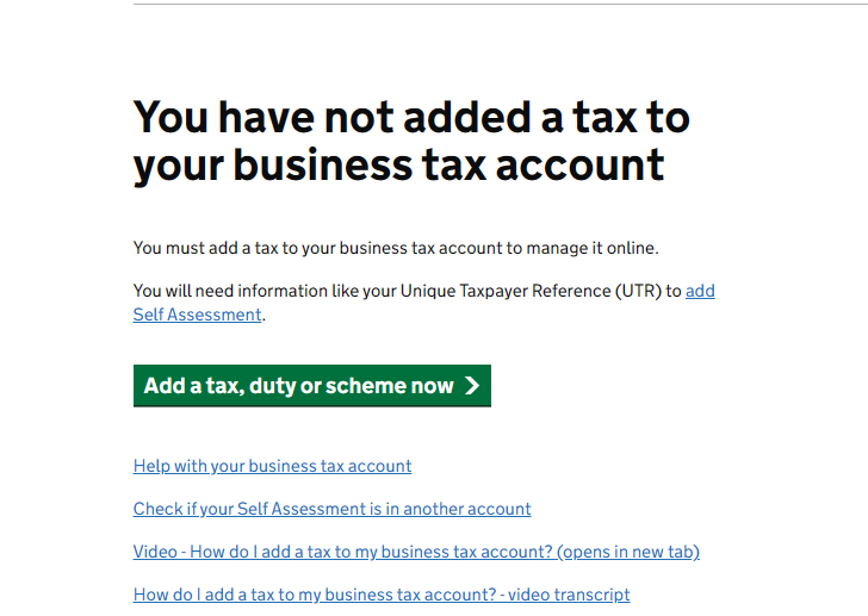 Follow the thread below to enable VAT service in your HMRC account: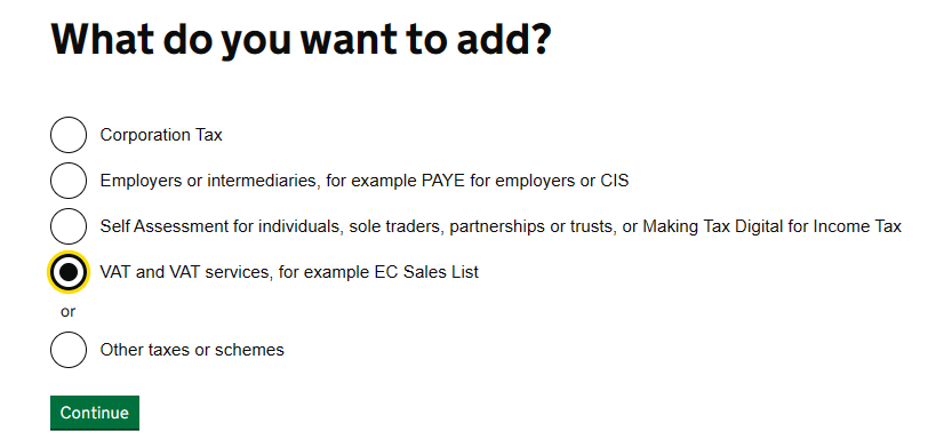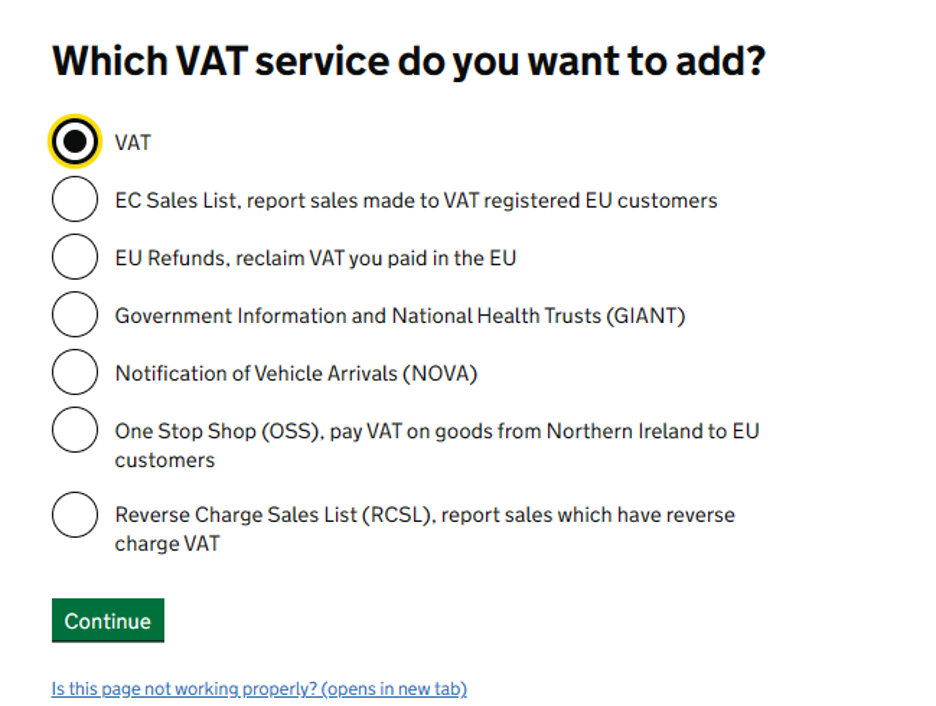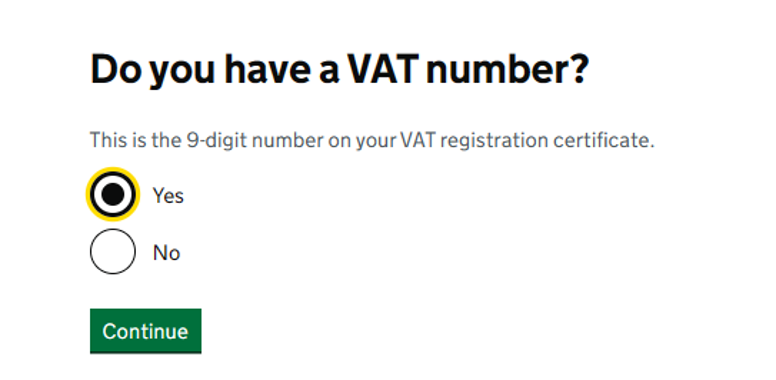 Enter your UK VAT number here: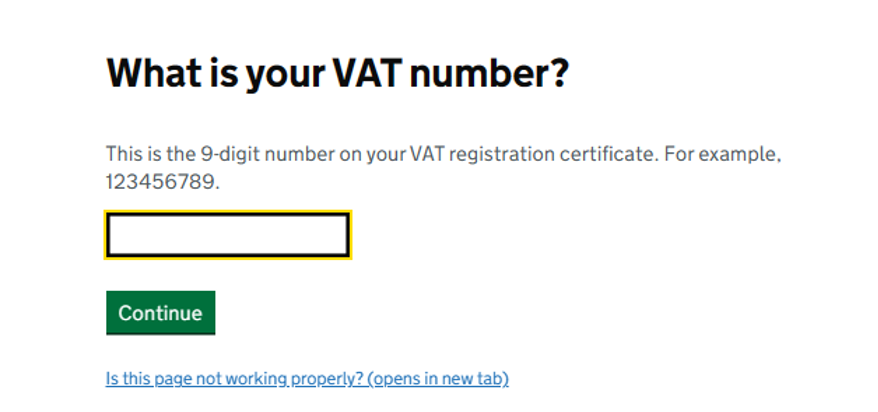 Input the UK VAT validity date, as given in your HMRC UK VAT registry document (see at the beginning of this manual)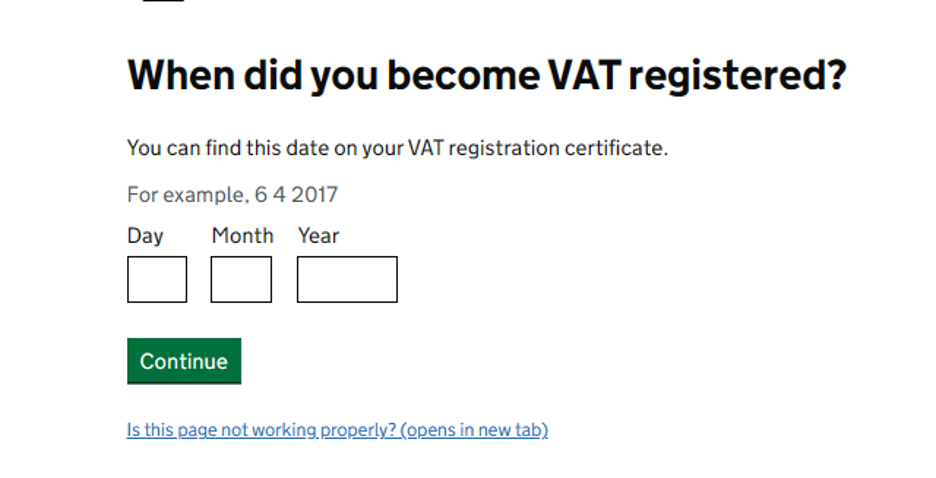 Enter the registry zip code code shown in the registry document: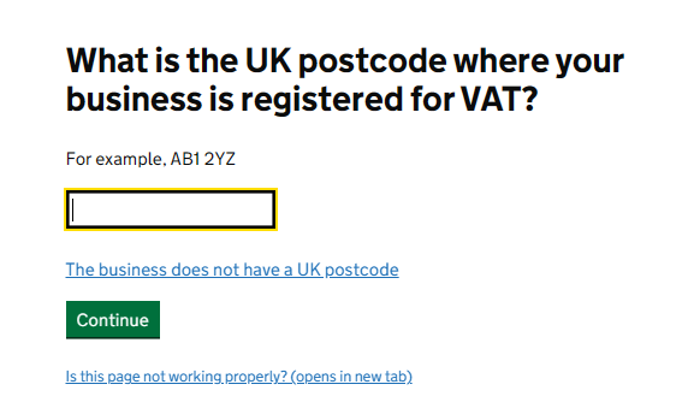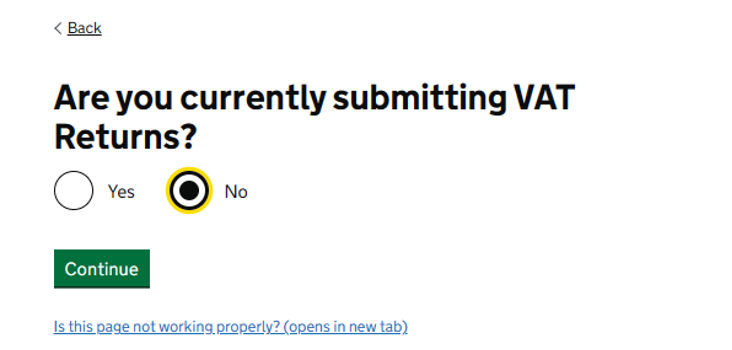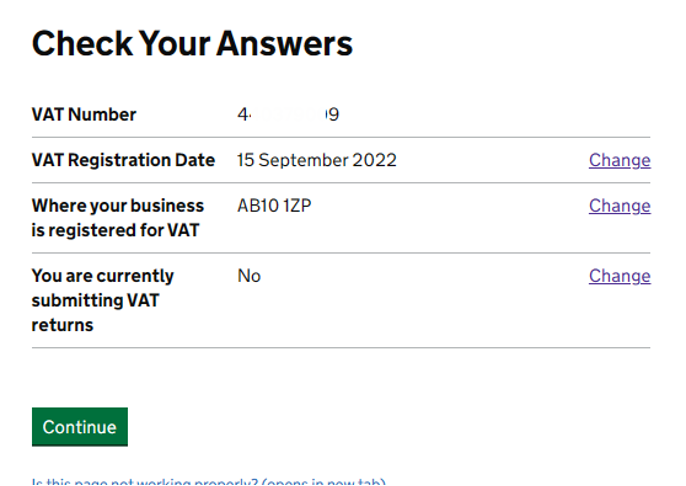 Press "Continue". Registration is complete.
Repeat the process if you get the following message but use AB10 1 ZP postal code when asked:

If this message persist, contact EAS.